2014 Incidents
Fire
EMS
Jan
182
366
Feb
145
291
Mar
0
367
Apr
0
359
May
0
369
Jun
0
0
Jul
0
0
Aug
0
0
Sep
0
0
Oct
0
0
Nov
0
0
Dec
0
0
Total
327
1752
2014 Calls
Apparatus
Total to Date
Engine
229
Tower
55
Tanker
8
Ambulance
1752
Brush
15
Canteen
4
ATR
2
Other
32
Previous Stats
Fire
EMS
2013
1466
3633
2012
2158
3807
2011
1884
3659
2010
1751
3601
Web Counters
Website Visitors
Since
August 25, 2009

Visitors Today
Jul 29, 2014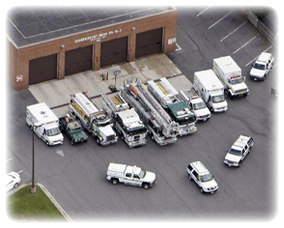 Welcome to the Official Website
for the
Independent Hose Company
Fire & Rescue Station #1
The Independent Hose Company is Frederick County Maryland's Fire & Rescue Station #1. We are Maryland's oldest volunteer Fire Company in continuous operation having been instituted in 1818.

We perform the following services for our community: Volunteer & Career Integrated Team, Fire, Rescue and EMS Services, Advanced Technical Rescue, Home of "Tower 1 & Canteen 1", Fire-EMS-Rescue support to Ft Detrick, Child Car Seat Inspections and, Community Event Support.
We are also the home for MEDIC-1 which provides 24x7 ALS services for the citizens of Frederick City and County. This unit is staffed 24x7 by Fulltime Paramedics.

We have rich history as Maryland's oldest fire station in continuous operation. We have many awards and memorabilia on display in our station. Stop by for a visit.
Door Pop with Flyout

Lieutenant Matt Lyons, July 23

Just after 1500 hours on July 23, IHC crews were dispatched to Route 40A at Mount Philip Road for the motor vehicle collision. One of the occupants complained that they were having chest pains. Chief 3 arrived first and established incident command, reporting two vehicles off the roadway, one requiring a door pop. IHC's Rescue Engine (RE) -11 arrived and went to work stabilizing and cutting the ... (Full Story)




Rescue Engine and Engine company assist with a cut job in 12's area

Assistant Chief Josh Sherwood, July 16

Just after 8 in the morning, units from 12 and 1 were alerted for the vehicle accident with entrapment on Mt. Phillip Rd at Teal lane. Chief 1-1 (Ausherman) arrived to find 2 SUV's head on with one trapped in the vehicle. Engine 12 was added to the call to make staffing for Engine 122 who was driver only. The Rescue Engine arrived to stabilize the vehicle and removed the drivers door to gain access ... (Full Story & Photos)


Braddock Heights Fire

Sergeant Charles Huebner, March 11

12 Box was dispatched on Willowtree Drive for an outside fire that has spread to the car port. By the time Company 12 arrived on scene fire had spread to the roof. Tower 1 was the first due truck, who went interior and opened ceiling. Rescue Engine 11 was the third due engine and set up the Rapid Intervention Team. Fire was knocked, Tower 1 assisted in overhaul. Company 1 went in service.... (Full Story & Photos)


Courtesy of Frederick News Post

Landed Two Helicopters

Sergeant Charles Huebner, March 08

Around 0945, Company 20, Company 3 and Company 1 were dispatched for a vehicle accident with ejection on 340. Two were pronounced dead on scene. While crews assisted in patient care in the 4 patients trapped in the three vehicles, Rescue Engine 11 shut down 340 to land Trooper 3 and Life Net. Which flew three patients out and one taken by ground. Crews had a debriefing and went in service.... (Full Story & Photos)

Daylight Savings Time!

Chief Rodney Masser, March 07

Change your Clock, Change Your Smoke Detector Battery or Replace if Needed!

As Daylight Savings Time begins this Sunday, March 9, at 2:00 a.m., the Independent Hose Company, and the Frederick County Division of Fire and Rescue Services encourages citizens to spring into action by changing clocks, replacing batteries in smoke alarms, testing all alarms, and developing a family escape plan.

If you ... (Full Story & Photos)


Valentines 2014 Snow Event For Frederick, Maryland

Chief Rodney Masser, February 14

The Independent Hose Company (IHC) was in full storm mode, with over 18" to 24" of snow in most areas in Frederick County. IHC was able to work with our partners and DFRS leadership to ensure extra volunteer and career staffing was maintained at the station for the duration of the event. Stay safe, winter is not over yet!

Together in service!... (Full Story & Photos)



IHC Tower 1 and RE11 responding to a house fire during 02/13/2014 snow storm.